Your Ultimate Guide to Pole Dance

What is PoleFreaks Studio?
Holly Munson created PoleFreaks Studio as a helpful resource for all things pole related. We have hundreds of tutorials and follow-along classes in the members area, which is continuously expanding with new videos being added!
PoleFreaks Studio is suitable for beginners as we have a 12-week training plan to get you started right from the first time you touch a pole.
However, if you're an intermediate or advanced pole dancer, we have you covered too, with training plans to help you confidently work on inverted moves and get stronger in the air. You can check out all the moves we have on the site before becoming a member.
Included in the hundreds of premium video tutorials, PoleFreaks Studio has specific sections for spins, seats, climbs, holds, strength workouts, spinning pole, HIIT workouts, combos, routines and of course inverts!
PoleFreaks Studio is so easy to navigate, and simple to use. Where appropriate each move comes with a list of prerequisites and suggested progressions. Holly even teaches the moves on both sides!
Each combo and routine has links to the prerequisites for the individual moves (and vice versa), so if you find a pole move you love, you'll have lots of options around it.
Why Learn to Pole Dance Online?
We all progress at our own rate, and sometimes it can be really tricky to know what to train.
PoleFreaks Studio is laid-out specifically to provide a progressive route for you to follow, so you can improve your pole dancing week-by-week.
If you find a pole move you love, you can stick with it and try other combos and if you find a move you don't like… well… there's plenty more to try.
With PoleFreaks Studio you're never alone. We've tried to give you all the info you need in each tutorial, but if you find that you just can't nail a specific move, Holly's here to help.
What You'll Get...
When you become a PoleFreaks Studio member, you'll get:
24/7 access to 700+ pole tutorial videos, including follow-along classes, viewable on mobile, tablet and computer
New pole tutorials frequently added to the site
Tutorials for all levels of pole dancer from absolute beginner to advanced
Unique combos and routines for you to practice putting all the moves together
Additional strength workouts and HIIT sessions, to help you get fit for pole

PoleFreaks Studio has everything you need to learn to pole dance with strength and confidence. Let's get you on the pole!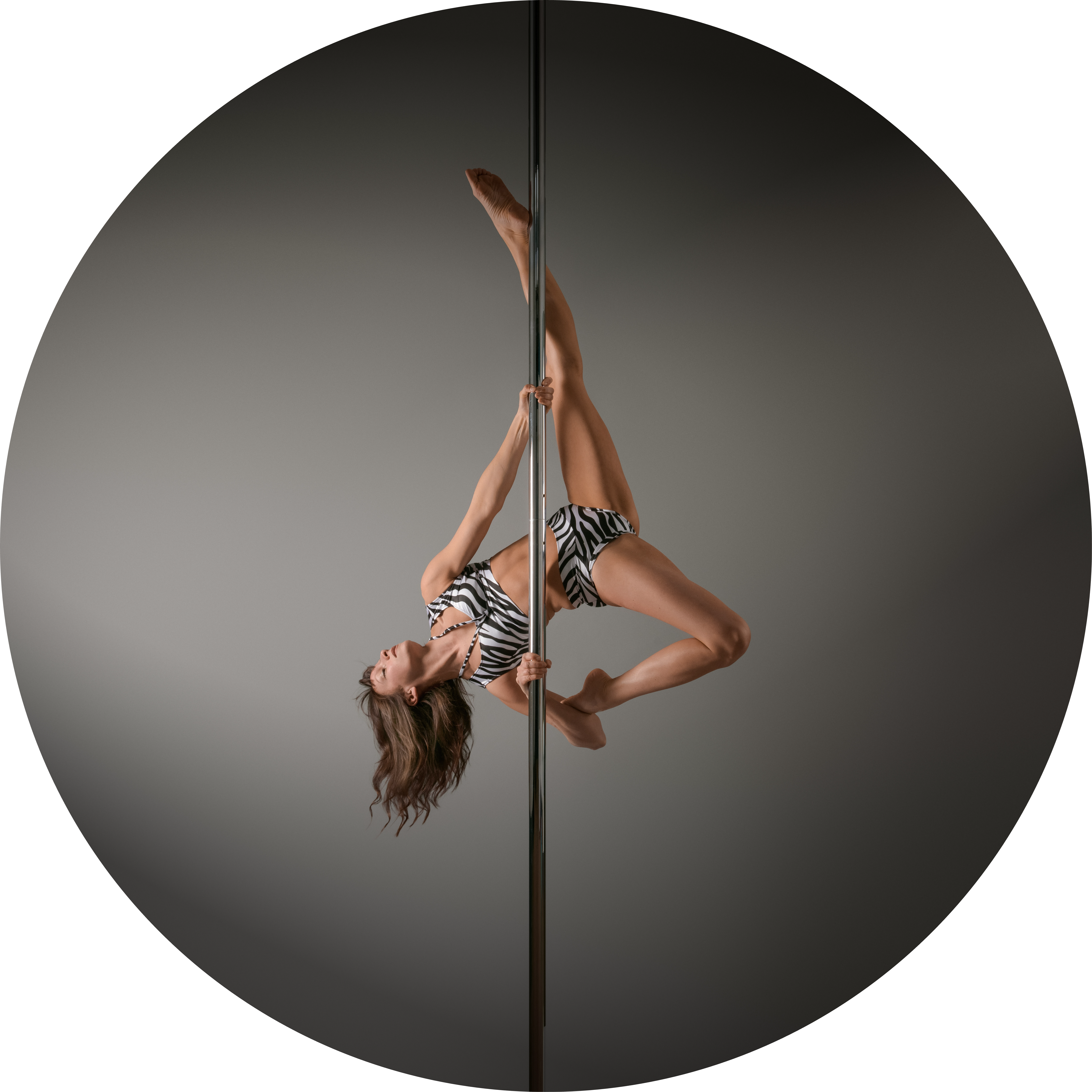 Your Instructor - Holly Munson
I've been pole dancing since 2009 and teaching pole dance since 2012. I started PoleFreaks with the aim of bringing the pole dance community together to share training tips and celebrate our achievements on the pole.
In addition to being a pole dance instructor, I'm also a fully qualified personal trainer and hold a masters degree in classical theatre.

I'm so excited to share my love of pole with you!
Holly x

Get Instant Access to 700+ Premium Pole Dance Tutorials

 Frequently Asked Questions

When can I get started?
At PoleFreaks Studio, our pole training starts right now! It is a completely self-paced online learning resource - you decide when you start and when you finish! We add new tutorials each week, so there's always something new to learn! If there's a pole move that you'd love to see a tutorial for in the PoleFreaks Studio members area, let us know.
How long will I have access to the pole tutorials and training resources?
As long as you want! After enrolling, you have unlimited access to all the videos and training resources for as long as you maintain your subscription - across any and all devices you own.
What happens if I need to cancel my subscription?
Of course, we would be so sad to see you leave, but if you need to cancel your subscription, you can do so quickly and easily in the "Manage Subscriptions" section of the member's area. You are not tied to a minimum term of membership. If you are unsatisfied with your purchase, please contact us in the first 30 days and we will give you a full refund.

Monthly Subscription $25/month
Get full access to our 12 week training plans, and 700+ video tutorials

This is a subscription product billed on a monthly basis until you cancel. Cancel anytime from the account management page.

Annual Subscription $250/year
Get 12 months for the price of 10, including full access to our 12 week training plans, and 700+ video tutorials

This is a subscription product billed on an annual basis until you cancel. Cancel anytime from the account management page.